MIKE LINDUP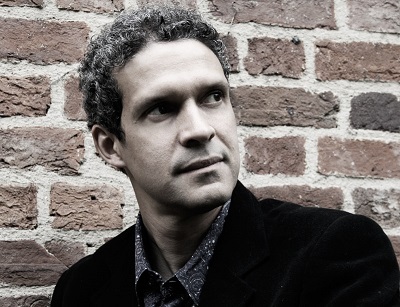 Mike Lindup began a staggeringly successful professional career as founder and keyboard player in platinum pop band Level 42, which continues to this day. He also has a successful solo career, and enjoys supporting a variety of super-talented artists including Dominic Miller, Phil Gould, and Zeep (Da Lata).
Born in London to musical parents, Michael started composing at age 3, and took piano lessons from age 6. He was influenced by a wide variety of music all around him in the family household from Menuhin to Miles Davis, Bartok through the Beatles to Bossa. At Chethams School of Music he studied piano, percussion and composition, and sang in senior and chamber choirs, then graduated to the Guildhall School of Music and Drama. There his musical experience spread to include playing orchestral percussion in concert at the Royal Festival and Albert Halls, drums and keyboards in jazz ensembles and participating in pop workshops.
In 1990 Mike released his first solo album Changes, a song album featuring his great friend Dominic Miller on guitar, Pino Palladino on bass and Manu Katche on drums.
In 1994 Level 42 took a break and Mike used the opportunity to diversify musically exploring different styles of music echoing his breadth of tastes and influences.
In 2006 Mike rejoined Mark King touring and recording with Level 42 again, and promoting the then new album Retroglide.